According to experts, overuse of pastures, as well as undergrazing, have a negative impact on the environment. Therefore, it is important to place drinking wells for livestock evenly throughout the area.
     However, many wells in desert and semi-desert pastures have become unusable over time, and their restoration is a rather difficult and costly process for shepherds.
     The FAO / GEF regional project Integrated Natural Resources Management in Drought-prone and Salt-affected Agricultural Production Systems in Central Asia and Turkey (CACILM2) aided the renovation of a well located near the village of Takham, Guzar district, Kashkadarya region, which in turn provided a great support for local livestock breeders.
     The population of the Takham village is about 1.5 thousand people. The arid climate has made livestock the only source of income for the local community.
     In total, karakul breeders keep more than 3 thousand sheep. The mentioned well is the only source of water used for agricultural purposes in this settlement. The repair work took more than two months. Today, when the well is operational, shepherds can receive up to 40 cubic meters of water per day.
     "First of all, it will be possible to use previously unused pastures, therefore, the load on other areas for grazing livestock will be reduced. Effective grazing management on pastures not only ensures sustainability, animal health and productivity, all of which impact cost of production, it also benefits the pasture ecosystem", – national project manager Mukhammadjon Kosimov states.
     Local residents were very happy with the launch of the new well. They gained confidence in the future.
     "This is a great help for us," says Otabek Ismatov, director of Guzor Korakulchilik LLC. "Our farm is engaged in karakul breeding, we supply precious karakul skins, as well as meat and wool. The farm has 86,000 hectares of land and more than 40,000 head of livestock. From now on, we have big plans, we will increase the number of sheep and develop the economy".
     The overall objective of the CACILM-2 is to scale up integrated natural resources management (INRM) in drought-prone and salt-affected agricultural production landscapes in the Central Asian countries and Turkey. In Uzbekistan this project is being implemented jointly with the Ministry of Agriculture. The implementation of this project also contributes to the implementation of the United Nations Convention to Combat Desertification and the United Nations Framework Convention on Climate Change.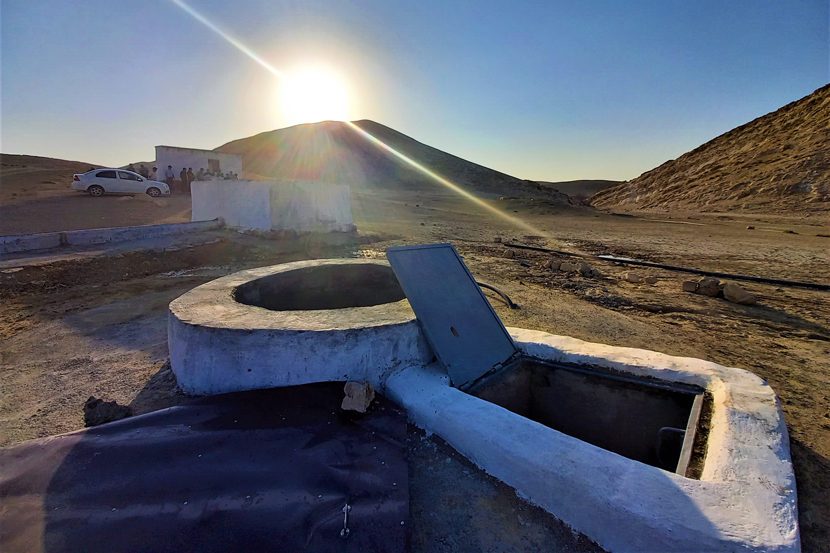 Photo: FAO, author: Guzal Fayzieva